Child Protection Services
Child protection service committees in each municipality help children who exist in unacceptable living conditions and provide support for families.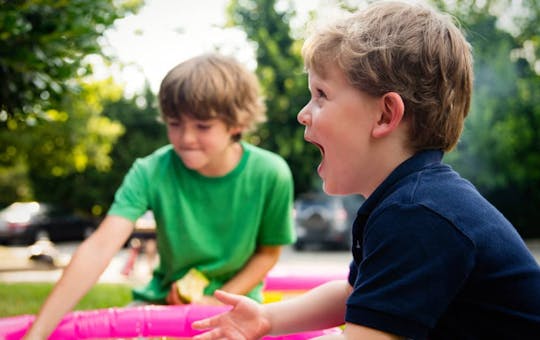 Supporting Children and Families
All children have the right to a secure environment and to be protected against exploitation, abuse, harassment and discrimination. Child Protection Services help children and support families in any way possible to provide the best environment for children.
If you think a child is neglected or abused in any way, it is your duty to notify Child Protective Services. Anyone under the age of 18 is considered a child in Iceland, including unborn babies. You should notify about negligence, incompetence or parent's behaviour towards the child. It can also be about harassment or violence of others towards a child. Do not rely on others to report.
You can report to Child Protective Services by calling 112 or using the webchat. You can also call your local Child protective service. You need to provide your name but you can always request that your name is kept confidential. Children can also contact authorities themselves. If the child lives in Reykjavík, you can call Reykjavík Child Protective Services at 411 9200 weekdays from 8:20 am-16:15 pm or send a notification through their website.
Child Protection Services help all children so they can live in acceptable conditions. Report anything you witness or know of to 112.
Sóley's Experience
Abuse in the home has severe consequences for children even if they themselves, are not abused. Sóley is a 13 year old girl who grew up in an abusive home controlled by her father. She has now moved to a new home with her mother and brother where they now live a new secure life.
Guidelines for how to react to violence against children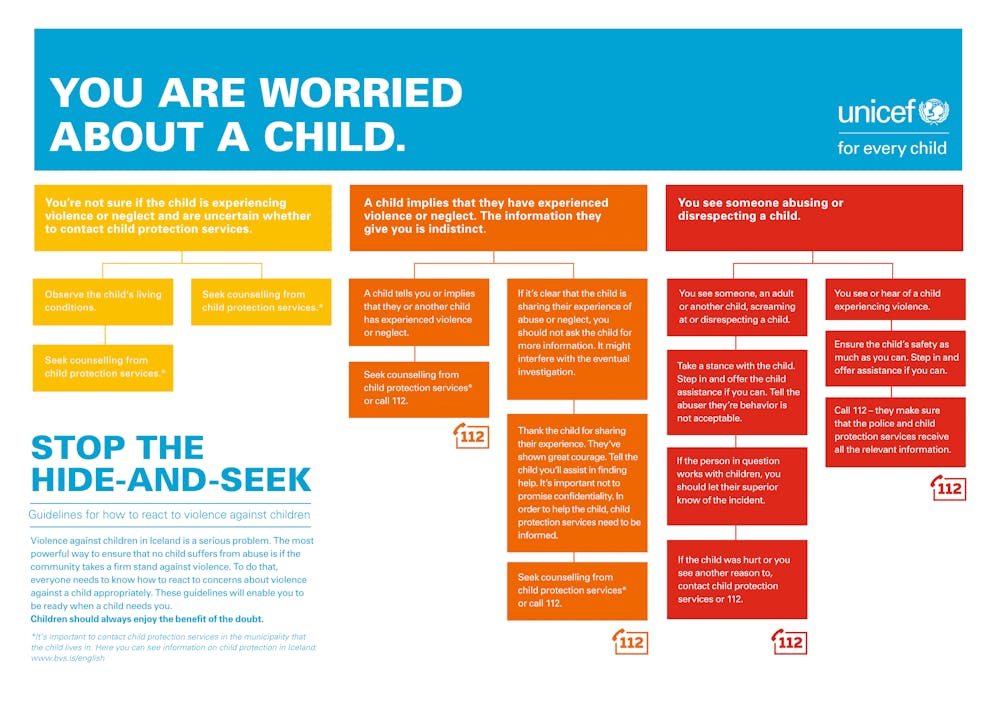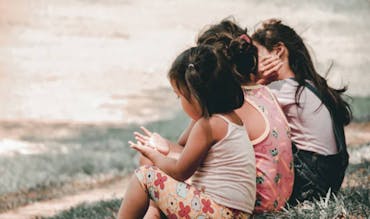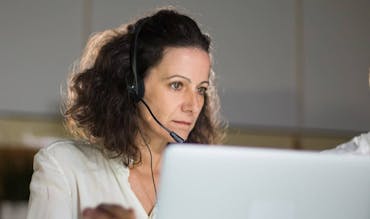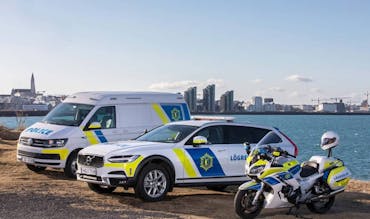 Emotional Abuse
Emotional abuse is when somebody continually mistreats you emotionally. It's also sometimes called psychological abuse. It is emotional abuse when someone threatens you or deliberately tries to scare, humiliate, isolate or ignore you.